Krissy
You know what. I really want to be a photographer. A wedding photographer, and engagement and just couple photography. It would be so fun to get to know the couple and match their photography with their styles and personalities, using fun props and just getting shots of them being themselves.
I would die
to have that as a career. Hopefully someday I can do that, even for a hobby.
Also, I miss scrapbooking so much. I don't have anything to scrapbook though since I used to do concerts but don't have time for those anymore. :( I really love the little journals that people are doing. Kind of like the Project Life thing, but I want to do one for this year. With the summer off, I need something to do so I think I'm going to aim to start one really soon. I'm so excited!
So anyways, my love and I went to the Tower of the Americas last week. He just graduated and I just finished my semester so we were ready for a relaxing day, free from all the college stress. After his road rage due to driving downtown, it turned out to be a beautiful day.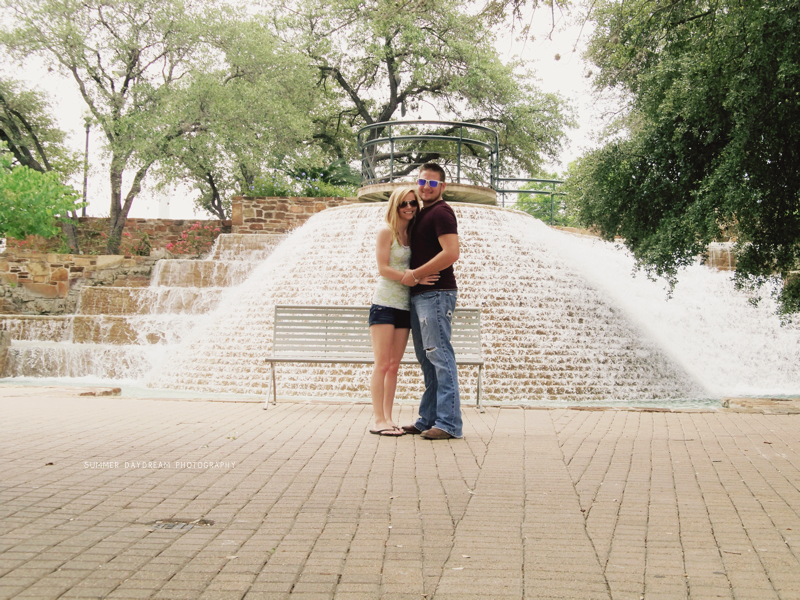 I had the setting on panorama and didn't realize it until after three photos being merged together. This is one of the merged pictures(you can tell on the right side). Oops!
Even though we both are laughing I love how this turned out with the bright sky behind us. This is what makes me want to take photos for couples. It captures their moment and is beautiful.